There are many ways to pay for college; I know of an easy way to get it for free. My way will keep mounds of college debt from lingering around; one that will keep the principal and interest from eating away at your net income.
Throughout our childhood we have heard the phrase "A college degree will opens doors to better paying jobs and a more secure future." And today those words are resonating through the hallways of every high school in this country as parents scramble to find a way to pay for college. But I don't completely agree with that statement.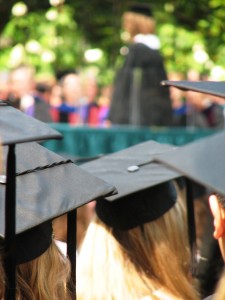 My daughter, a junior, at our local high school is hearing the murmur. I have told all my children that college is only required, if they pursue a degree in a career field that requires it; i.e. teaching, engineering, psychical therapy, nursing… I don't want my children to go to school for "the experience"; they need to go for an education. If they want the experience they can get a job and an apartment.
I rented an apartment, with two other friends, when I was nineteen and had a blast. I quickly learned some major life skills, budgeting, cleaning and feeding myself, cleaning up after myself… But I was also gaining career experience. I didn't go back to college, and looking back that may have been a mistake. But if I had, I may have dropped out and squandered my opportunity anyway. I was a little misguided at first, as we all can be.
College is not a place to get away from controlling or absent parents either, and "going off to find yourself "isn't good enough reason. It's important to focus on the future. Its not time to  postpone maturity, party for four years, squeak out a degree with barely passing grades, and build mortgage like debt. Once you graduate, you will face the job market with a degree, and if you don't work at meaningful job during college, you will lack an equally important piece the career puzzle, experience. Check out this infographic from U.S. News and World Report, on Paying for College What's the answer?
I propose letting corporate America pay you, and pay for your college. Corporations have been paying for employee education for a long time and many of them still do. Starting at the entry level and becoming a career-focused person; you can climb the ladder quickly gaining the much-needed experience. Some corporations have a waiting period before paying for your post high school education. It will be important to use that time to build the foundation of your career; a career you will build upon for the rest of your life.
It is not easy working forty hours while attending school; think of it as a trade, for the loss of time and increased workload. This can save you some big money. Isn't it better to have someone else pays for your college?
If you choose to go to college, it's a big decision, and you should take it seriously. There is no doubt it will set y0u up for the future, but there are some things you can do to improve your chances on placement after college.  Find a job in the field your degree will apply to. If you are going to school for teaching then you should find a job at a daycare. Find any job in the field the degree is in, and apply for an entry-level position. Work as much as you can; find a way to blend work with your education.
For example: if you are going for a business degree, work hard to gain an assistant manager position at any retail store. Some shifts are flexible, but you will have to see what's out there; getting good grades are more important. This is where you will gain some much-needed experience, and some cash. Experience on an application makes you immediately marketable.
Please don't be disappointed that I am not recommending you to put your life on cruise control for four years during college. The goof off time was in high school and now it is time to focus on your career. And, if your parents worked hard to pay for college, you need to work even harder, you owe them! Not everyone has financially supportive parents. Work hard now and enjoy the benefits later.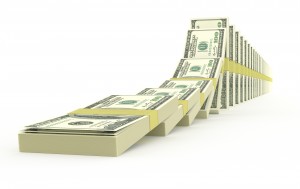 There is another upside to having a job; you will have money. Working hard brings in cash you can spend on yourself, and as much as you want. You can buy concert tickets, cars, food (my favorite).  Go to your job and work really hard, be the best employee you can be, whether you are in college or not. Go to work with yourself in mind. Gain all the experience you can, then, when your job plateaus, move to a new one. Either up or out. Changing jobs usually boosts my income; make employers pay you, they want you as a their top tier employee. They have to give you a reason work for them, right?
Yes this is difficult, and it's hard, but this is your future and you need to start taking it seriously. Colleges are charging too much for an education, only giving you a piece of paper and a kick in the butt. Colleges try, but there is no guarantee for placement. It's getting harder and harder to choose to bear the weight of college debt when there are better ways to either, make someone else pay for it, or find a better use for the same money. Don't get me wrong a college education is important if you use it; use it as a tool, not something to do after high school.
Thanks for reading,
Jon Hirsig
Other Posts you may enjoy,
Success is Only One Step Away from Where You Are.