The Working Class Coach is written for all of us who hold or want to hold a working class job, and find success.  It's for the information industries, service industries, and for those like me, who are blue collar.
I'll show you what working class success is and how to achieve it.
I want you to go to work with the idea that you are there to work for yourself.   You are … working for you, so to speak, similar to an entrepreneur. You are building you.
How I can help you build – you. 
When you go to work, you are not there to build a better product, upgrade a sale, or provide a better service.  You're there building you, to be the best, most efficient, most dedicated employee – you can be.  And when you are there working for you – the company will always win and grow because you… are building you to be the best at everything! Building yourself is simple, but it's not easy.  I have a plan you can use to achieve the success in any working class field.
Take advantage of this information – when you use these strategies you will reach your potential quicker than you may think.
When I reach my potential it's time for me to move.  When I look for a new and challenging employer I find better pay, better benefits, better work conditions, better commute.  And, I get to choose what's better.
Sometimes its better to find new employment.
When you have reached your potential at your current employer, it's time to move up or move out.  Finding a better working class job may scare you, but you will have more confidence as a top tier employee at your current job. Confidence is what separates good candidates from great ones.   Great candidates land better jobs quicker and are more likely to achieve their career goals.
Sometimes just changing your attitude changes your work atmosphere.  If you found this blog; you must have a strong desire to find an edge to shoot pass the mediocre employee.
Where is Working Class Success found?
Success is everywhere, success isn't making money, everyone wants to be a millionaire, there are more satisfying and fulfilling levels between here and there.  The Working Class Coach starts at the very beginning, at the entry level, and offers a platform for achieving any level of success.  I'll teach you how to really build you, and that will turn a hard work ethic and a great attitude into great pay and a solid future.
There is little motivational and instructional resources that focus on success in any of the working class fields.  What can you find?  Some great strategies to land a big sale; there are thousands of  sales book.  There are also many books on how to run a successful small business, even books on how to be "The Best Executive" large companies are looking for.
What's available for the working class — resumes you can copy from a book.   What I am offering is something more useful.  It's the "Why and the What" in addition to the "How" that is important.  I will teach you how to use strategies and even tricks to get your resume noticed and get employers begging to hire you.
Together we can build your success.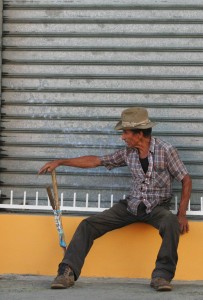 Our nation has an ever increasing level of poverty; in today's economy the working class is struggling with unemployment and the rising cost of… well, everything.  Those on the bottom are in need of a way to begin on a new path of success.
I have the path built upon many of my working class experiences.  And it doesn't  just start at the very beginning – at the entry level – it's for all parts of employment at any time.
You just need to know how to do it, why to do it, and when to take each new step.
I have an – ever increasing – archive of information for you to review.  Just click on the link to the side and fill in your email address and all the content I have I will share directly with you, for free.
Look forward to hearing from you,
Jon Hirsig
Here are some more posts you may enjoy, thanks again for taking the time to review this site, please don't forget to subscribe.